A well designed curriculum provides adequate experience to our students to hone their scholastic and co-scholastic skill. We believe in 'learning by doing'. Teachers use efficient, interactive, and innovative play way methods. Emphasis is more on making students keen learners.
Pre-Primary Wing
The Pre-Primary Wing comprises of Pre-Nursery, Nursery and Prep. A variety of manipulatives and technologies are used to tech concepts and skills at this level. Kids are housed in spacious colourful rooms. They are provided with a separate activity room, play area and toddler park.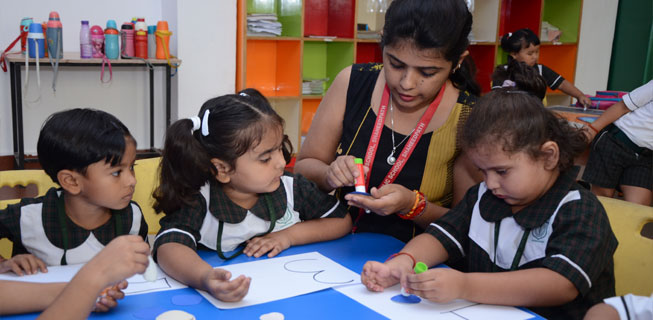 Primary Wing
The Primary Wing comprises of classes I to V. Formal subjects are introduced at this stage.
Latest technology and unique methodology that has been developed in consultation with leading experts is used to deliver the lessons.
Middle Wing
The Middle Wing comprises of classes VI to VIII and are crucial years that prepare a child to turn their dreams into reality. Science & Social Science are formally introduced along with the third language. Appropriate guidance is provided so that students realize their potentials and lay strong foundation to pursue their interests.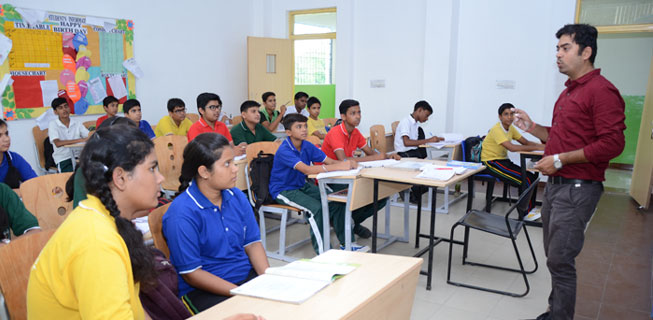 Secondary & Sr. Sec. Wing
The Secondary & Senior Secondary Wing comprises of classes IX to XII. The students expand their horizons and further explore the learning areas. Detailed study of formal subjects is taken up.
Students are trained to generate interest in self learning and identify their potential.